Nets' Kyrie Irving pays tribute to Native American heritage, burns sage in return to Boston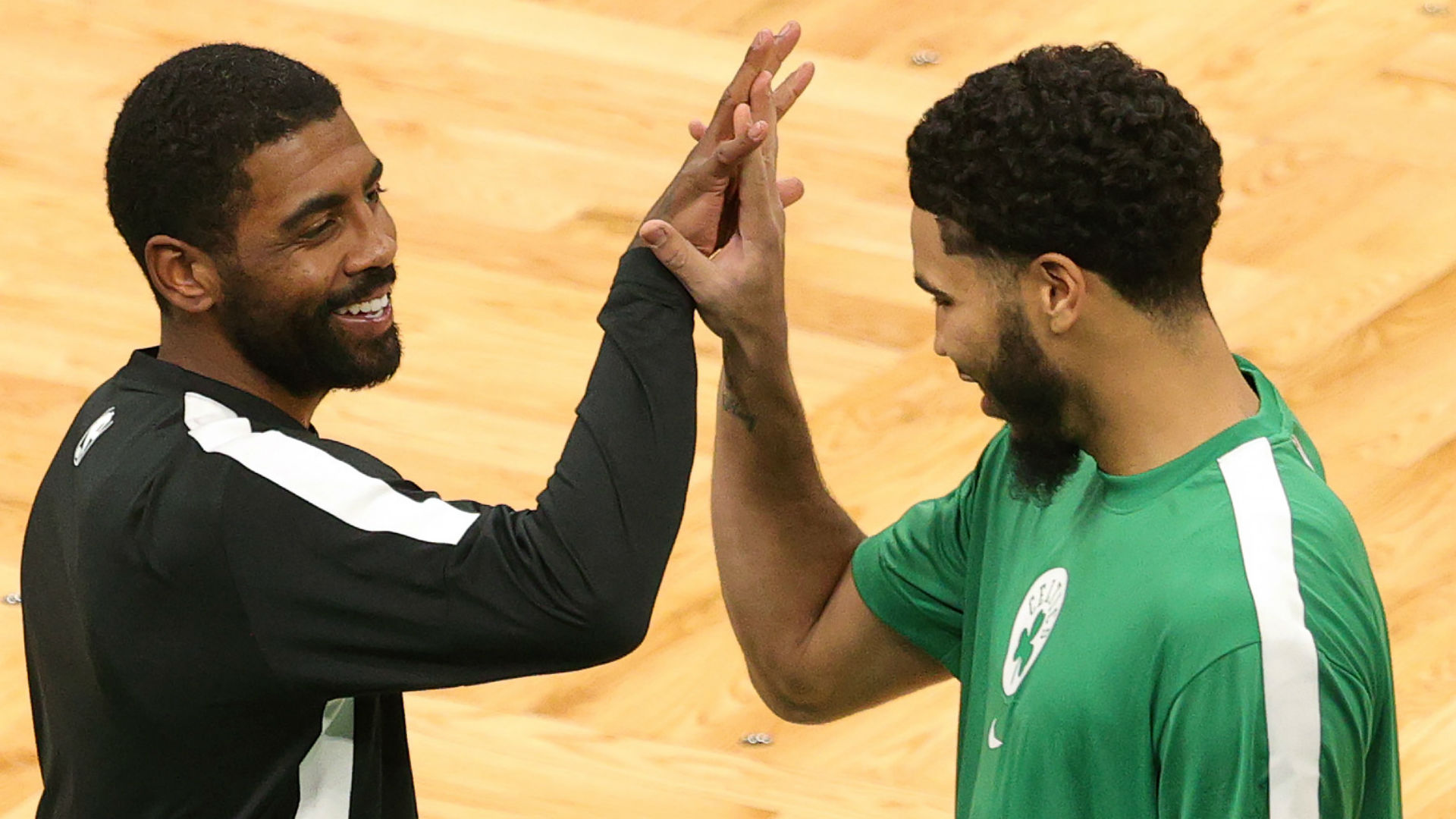 Kyrie Irving really should have his own reality TV show at this point.
In the latest episode of "Keeping up with Kyrie," Irving returned to TD Garden in Boston on Friday as the Nets faced the Celtics in both teams' final exhibition of 2020, and it looked as if he was trying to ward off evil spirits as he spread burning sage around the court prior to the game. Irving played two drama-filled seasons in Boston before signing with Brooklyn as a free agent in 2019. He did not face the Celtics last season because of injury.
Seriously, this guy needs his own show considering he has a knack for drawing people's attention — whether he's spouting conspiracy theories (i.e., the whole "flat earth" thing) or pontificating about the media. ("I do not talk to pawns.")
MORE: James Harden on trips to Vegas, Atlanta during holdout: 'I was just training'
But it appears the ritual had nothing to do with Irving's return to Boston; instead, it was a tribute to his Native American heritage, something he says he does regularly. Irving's mother was a member of the Standing Rock Sioux tribe on the border of North Dakota and South Dakota.
"It just comes from a lot of native tribes, being able to sage," Irving said after the game. "It just cleansed the energy to make sure we're all balanced. We come into this job and this place, it's not anything that I don't do at home that I did today. You know, I saged last game, and I plan to sage almost every game if the opposing team will allow me to.
"But literally, it's just for us to stay more connected and for us to feel great about going to work, and to feel safe and feel provided for from our ancestors. I'm not going to bring too much spirituality into basketball, but yeah, it's part of my native culture and where I'm from."
Nets forward Kevin Durant, who joined forces with Irving in Brooklyn last offseason, said he wasn't surprised by the ritual.
"That's his thing," Durant said. "Kyrie probably sages his room before he plays 2K at home."
It seemed to work pretty well for the duo. Durant had 25 points, six rebounds and three blocks, while Irving had 17 points, seven rebounds and five assists in Brooklyn's 113-89 win. The two combined to shoot 16 of 31 from the field and 5 of 11 from 3-point range.